"Not Enough Spectrum" say RealWireless... again...

It seems that consultants
RealWireless
have been at it again. At what again, you ask? Back in
May 2014
,
Wireless Waffle
reported that a report, produced for
Ofcom
had been modified to seemingly correct a factor of 1000 error in the forecasts for future mobile data traffic thus fatally skewing their forecasts for the amount of spectrum needed for mobile services.
This time, in a new report for the European Commission entitled, '
Identification and quantification of key socio-economic data to support strategic planning for the
introduction of 5G in Europe
' (admittedly led by
Tech4i˛
but where you can bet your bottom dollar that RealWireless were the spectrum experts), the mathematical brainiacs have declared that the amount of radio spectrum required for the next generation of mobile service (5G) by 2025 will be between 19 and 76 GHz depending on the 'sharing scenario', meaning that if operators are prepared to get along nicely and co-operate to use the same spectrum, somewhat less will be needed (as if that is going to happen!)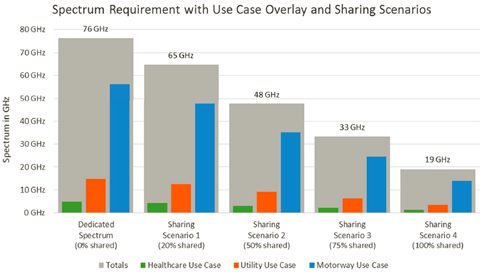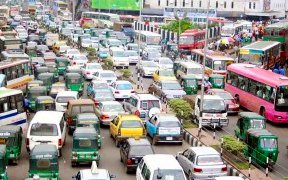 The report specifically considered a number of scenarios and concluded that it is in the use of 5G on motorways where the demand for spectrum is highest. This is based on the notion that there are :
1000 vehicles along a 1km stretch of motorway, most of which (75%) are using high rate (4K/UHD) and pervasive video applications and devices operating simultaneously in vehicles. The usage in vehicles on a busy motorway within a Smart City with traffic building up due to an accident, is estimated to be 215 Mbps per vehicle as described in the transport 'day in the life of' story.
Er, firstly, it doesn't take 215 Mbps to deliver 4K/UHD video: Netflix purportedly manage to deliver 4K video at 18 Mbps, so what is the other 200 Mbps per vehicle for? Obviously that is the driver playing 'Interactive 4D Battle Death Wars XIV' which streams live data from 200 other players to create a 'fully-immersive real-time near-death experience'. Obviously the driver can do this because the car drives itself.
Of course the amount of spectrum needed to deliver this connectivity, even if it did prove necessary, could be reduced by increasing the number of base stations. One every 4 to 5 metres should do it.
These silly preductions, and it's not just RealWireless, because based on the latest
ITU estimates
, we will all be streaming 4K video 24 hours of every day by 2043, are designed for one purpose only: to allow the mobile industry, most notably the manufacturers of network infrastructure (such as Ericsson and Huawei) to convince the world that more spectrum is needed, so that they can flog a load more of new equipment.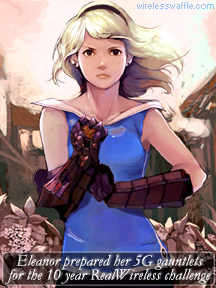 Are the mobile operators themselves clamouring for new spectrum? There is little evidence to suggest that they are. The latest spectrum auction in the US has failed, so far, to raise enough money from the mobile operators to pay the broadcasters to budge over and make way for the 'big boys'. And there are several spectrum bands that have been available for mobile services for 10 years or more (notably the 2 GHz TDD bands, and the 3.4-3.6 GHz band) for which no widespread services have been launched.
It's hard to see how the estimated 76 GHz of spectrum could possibly be needed in 9 years time, and even less so, why operators would invest in spectrum and infrastructure to allow bored drivers to play 'Interactive 4D Battle Death Wars' whilst stuck in a traffic jam. Wireless Waffle predicts that the real amount of spectrum needed by 2025 will be at least 10 times less than this. So, the gauntlet has been thrown down, let's come back in 2026 and see who was right!
add comment
( 127 views ) |
0 trackbacks
|
permalink
|





( 3 / 1440 )