Dish Of The Day

Tuesday 26 November, 2013, 03:55 -
Satellites
Posted by Administrator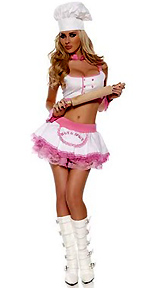 Do a search for 'Dish Of The Day' on Google and all manner of results pop up, many cooking related, but none more dishy than sexy chef 'Pinny Rollings' here on the right. But even Pinny's dishiness pales into insignificance compared to the downright deluge of dishes on the roofs of buildings in downtown Abu Dhabi as the picture below attests (click it to see the full version and look at each building - many have dozens of dishes on their roofs).
One can but wonder whether any of these dishes actually work, or even how a situation as silly as this came about. Presumably people installed a dish to watch satellite TV and then found the service provider had moved to a different satellite. So instead of re-pointing the dish towards the new service, they installed a second dish. And then they decided they wanted services on another satellite, and instead of installing an arm capable of holding multiple LNBs, they installed a third dish. Then they found that that one of their dishes didn't work because someone else mounted a dish in front of it, so they put up yet another. And so the story goes on.
Whatever the reason, with so many dishes in close proximity, it is almost inevitable that some won't work, some don't work and some haven't worked in a long time. Surely there's a business opportunity for someone here. Firstly to go around and remove all the unused dishes (and sell them on to other people) and secondly to install CATV type systems that allow the distribution of one dish to multiple households.
There is also another question... which of these dishes is in which satellite band. There is increasing pressure for regulatory to allocate the extended C-Band (3400 - 3800 MHz) for wireless broadband services. In Europe, this spectrum is already allocated for such services through Commission
Decision 2008/411/EC
. If even 10% of the dishes on the roofs of Abu Dhabi are for C-Band services, then the introduction of wireless broadband services in those frequencies is a complete no-go - not without causing harmful interference, and lots of it. So in the United Arab Emirates, there is little chance of the C-Band being used for anything other than satellite reception.
But probably the most disturbing thing, is that the proliferation of dishes means that it is unlikely that Lady GaGa will perform in the country any time soon. Ms GaGa likes to stand out and what with so many other dishes around, her own dishy outfit would go largely unnoticed...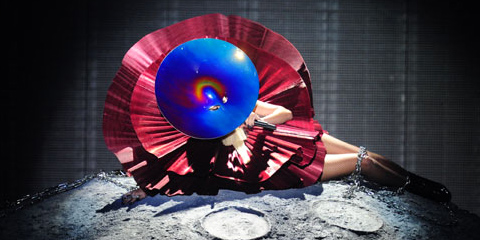 add comment
( 193 views ) |
0 trackbacks
|
permalink
|





( 3 / 884 )
NO-3b

Friday 1 November, 2013, 13:00 -
Satellites
Posted by Administrator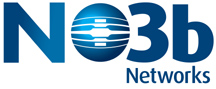 Recently
Wireless Waffle
reported on the
launch of the first four satellites in the O3b fleet
which were intended to launch a service to provide high speed wholesale broadband services in remote areas. We suggested that there were many business and technical challenges that O3b might face in commercialising their service. It seems we may have tempted fate a little - oops!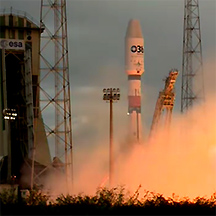 Rumour has it that a power component in all of the satellites currently in orbit has failed meaning that they will have to be scrapped. In addition, the launch of the next set of satellites will be delayed by up to a year whilst they are re-fitted. The reason for this is not certain, but might be related to the orbit of the O3b satellites being in the
Van Allen belt
.
Whilst the technical failure can be recovered from, there are, of course, commercial implications of these problems. Firstly there is the cost of replacing the first 4 satellites - although this should be able to be claimed from insurance (which all satellite launches have). Like any insurance policy though, the broker will want to investigate the fault in detail, identify who is culpable, and assess what payments are due and this will certainly add delays to any re-payments and may not necessarily result in the recovery of all the losses.
Then there is the also cost associated with the need to re-fit the yet-to-be-launched satellites. But perhaps the biggest loss may arise from the delay associated with the launch of the service. Like any project requiring infrastructure, O3b will be relying on funding from banks and
other organisations
to finance the launch of the service. And like any loan, there will be expectations on repayments. Delaying the launch will delay any revenues and thus the abililty to service debts. This might even result in O3b breaching its banking covenants.
Technical failures of satellites are not uncommon but such a major fault on multiple satellites leading to delays in the launch of a service that will, in the long term, be replaced by fibre connectivity, will make the business model look less attractive to investors. The question now is whether the service will become O3bsolete before it gets off the ground!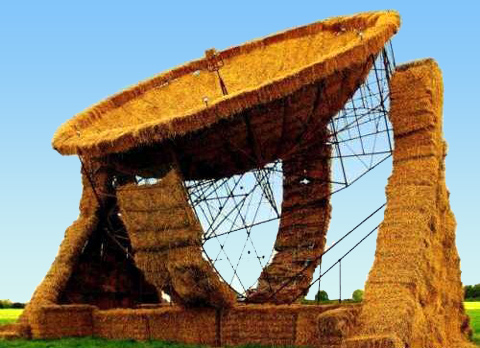 add comment
( 5710 views ) |
0 trackbacks
|
permalink
|





( 3 / 1003 )
Going Underground...

In major cities around the World it is now unusual to find yourself in a place without a WiFi connection or two going for free. Coffee shops, bars, department stores and many other places now offer free WiFi to their customers. Normally all that is required is to enter an e-mail address and accept a set of terms and conditions and you are surfing gratis. For anyone roaming and facing extortionate fees for their data connection, these WiFi connections can be a godsend.
But there are still some places around the world, even in major cities, where WiFi connections are few and far between and top of the list are the various underground metro systems. To make matters worse, many metros are not only
WiFi free zones
but are lacking mobile phone coverage too. Thankfully this situation is becoming less frequent as operators (whether transport or mobile) decide to provide the infrastructure necessary to enable mobile coverage underground. Covering underground tunnels and stations is not difficult, but it can be expensive. It requires the use of special antennas and in many cases the laying of
leaky feeder
- a coax cable specially designed to 'leak' signals along its length thereby acting as a long antenna.
The London underground has long been an area devoid of any kind of broadband internet connectivity, but for the 2012 Olympic Games many stations (not the tunnels connecting them) were fitted with free WiFi by internet service provider
Virgin Media
. Since the games, the WiFi has no longer been free (except for existing Virgin Media customers) but coverage is slowly being extended.
If you want to know which stations have coverage, you could visit Virgin Media's
station guide
, or alternatively 'there's an app for that'... The
Station Master

app (unfortunately only for the iPhone at the moment) will let you know exactly which stations have WiFi connectivity and is updated regularly with information from people using the underground network and so often it shows stations that have got WiFi but which have not made it to the official station guide yet. As if to prove a point, at the moment Station Master is showing 123 stations with a WiFi service whereas the Virgin Media web-page only shows 120!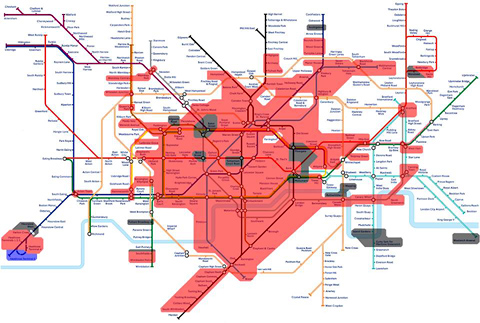 Not only does it show you where there's WiFi on the London underground but it also has 3D plans of nearly all of the central London stations (so you know which stairwell is quickest and easiest for getting from one line to another) and also will tell you exactly which door to stand at to get on the train so that you are in the right place to get to that stairwell or walkway when you get off the other end. For anyone who uses the London tube to get around, the app is a must have (even at GBP1.99). Of course you'll have to have a WiFi or mobile connection first to be able to download it in the first place!
add comment
( 3674 views ) |
0 trackbacks
|
permalink
|





( 2.9 / 187 )
TP-Link WR702N Wireless Nano Router

Whilst
Wireless Waffle
is branching out into
equipment reviews
the time seems right to give a plug to the snappily titled
TP-Link WR702N wireless N nano router
.
What is it? It's a small (hand-sized) wireless router that can be configured to do a number of jobs. In essence it's a wired network connection and a wireless network connection in a single box that can be configured in a number of ways. For example:
It can add a WiFi connection to a normal wired network or internet connection.
It can share an existing wired internet connection with multiple devices or users.
It can extend the range of an existing WiFi network.
It can act as a WiFi client, to give a wireless connection to things that don't have one (e.g. TV set-top-boxes).
And all this in a case no larger than a deck of playing cards and at an amazingly low price.
The device deserves a special mention because of both its flexibility in being able to do a number of different tasks, but most importantly because of its usefulness. The only downside is that it can be fiddly to set-up (see the
CNET review of the device
for more info on this).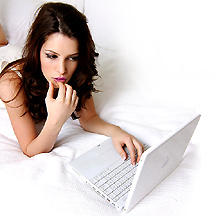 Imagine, if you can, being in an overseas hotel where there is a free wired internet connection but no WiFi and all you have to connect to the internet are your phone, a tablet and a laptop that's so slim and sexy that it doesn't have a wired network socket. You could turn on data roaming, but we all know how extortionate that is. You could
get high, get moving, get naked and get clear
to see if you can snag a signal from a rogue, unencrypted WiFi connection. You could wander down the street to the nearest coffee shop and hope they have WiFi. Or... you could have brought your TP-Link WR702N with you and plug it into the wired connection. Before you can say 'hey espresso', you have a ready made WiFi connection and both your phone and tablet are ready to update your Facebook profile!
Imagine moving into a new house to find that the WiFi connection covers every room except the kitchen. How will you read the morning e-newspaper over your coffee without WiFi in the kitchen? Simple, get your TP-Link WR702N and place it somewhere between the kitchen and your existing WiFi hub and before you can say 'special-k presto' you're back online.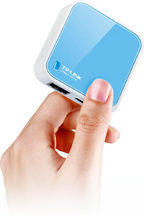 Imagine discovering that you've missed the latest thrilling installement of 'Britain's Got Strictly Celebrity Antique Hunter On Ice'. Your satellite set-top-box has the option to run 'i-TV-Player-on-Demand' but it's only got a wired internet connection and you only have WiFi at home. Just break out the trusty TP-Link WR702N and before you can say 'tres fresco' you're streaming over-the-top video like a pro.
Finally, imagine trying to build a tower of plastic boxes that reaches the moon, to find you're a centimetre short. Just grab your TP-Link WR702N and put it on top and 'pay tesco' you've made it to the lunar surface.
Seriously though, for anyone who travels a lot and stays in hotels with no WiFi, who has patchy WiFi coverage at home, or wants to connect their blu-ray player to the internet to use Netflix, this little beauty does a great job and comes with the Wireless Waffle, '
R
ecommended
U
seful
B
road
B
and
I
nternet
S
ignal
H
eighthener' seal of approvalness. Oops, that was supposed to be serious and look what happened. Maybe Wireless Waffle should just stick to being facetious.
add comment
( 2881 views ) |
0 trackbacks
|
permalink
|





( 2.9 / 1291 )